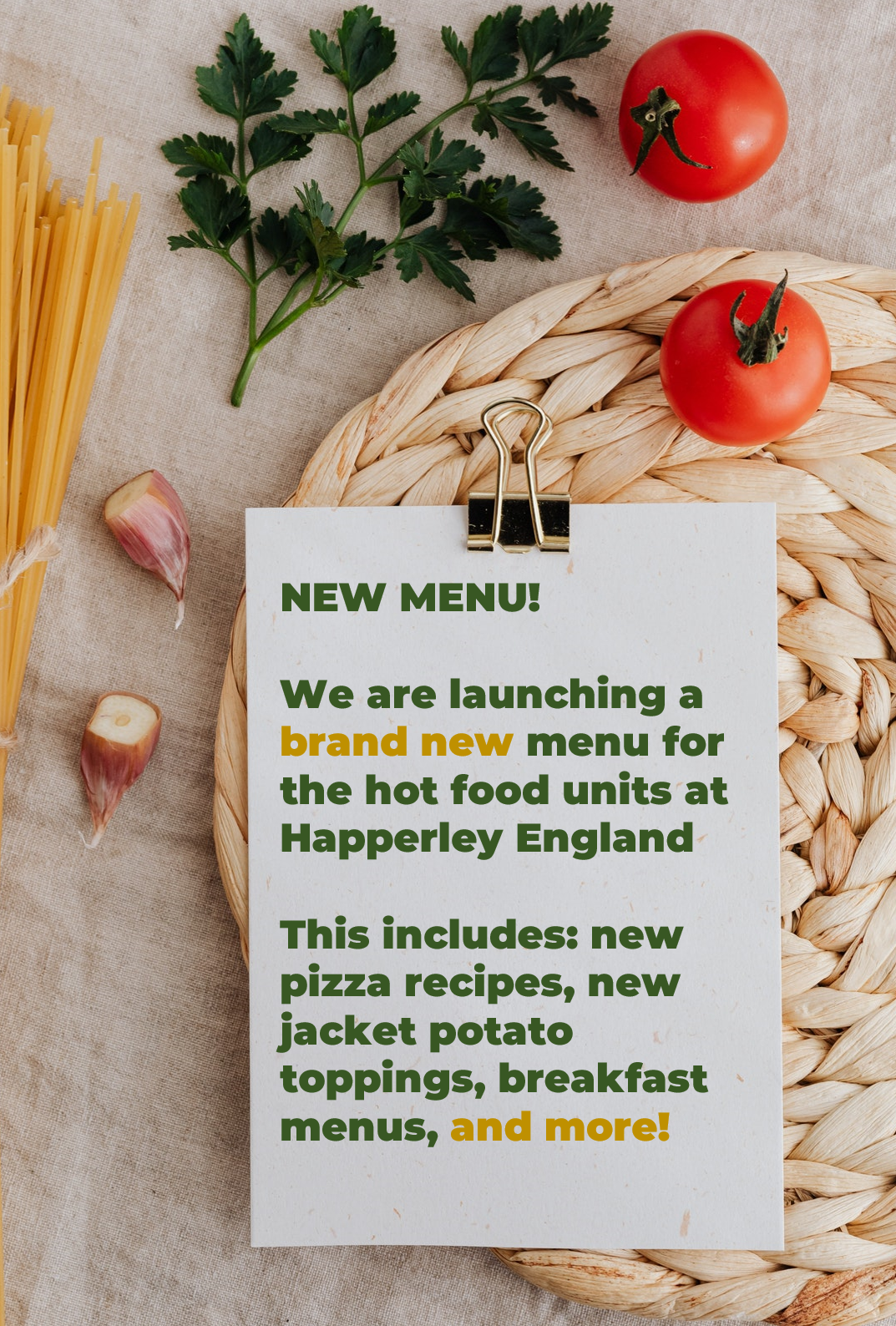 We are thrilled to be able to reopen all hot food units in Happerley England on Friday with brand new menus and opening hours. This includes new pizza recipes, new jacket potato toppings, breakfast menus and more – we look forward to welcoming you all again!
Opening Hours:
Happerley England is open 9-9 seven days a week.

The bar is open daily from 11.30am until 9pm, closing at 6pm on Sunday. Free taster plates for those joining us during the Banbury Hours – 5pm-7pm Monday - Friday (starting 14th).

Breakfast options, soups and rolls served from 8.00am Monday-Saturday.

Pizzas and other hot and cold food to eat in or take out daily from 12.00-2.30 and from 5.00 - 7.00 Monday - Saturday with extended hours on Friday and Saturday. On Sundays, hot and cold food is available from 12pm, with options available until 5pm.

The English Larder is open seven days a week from 9am-9pm with specialist food and drink counters open during shop hours.

Visit the fishmongers for fresh seafood delivered  every Wednesday and Friday.
#JoinTheMovement #FoodStories