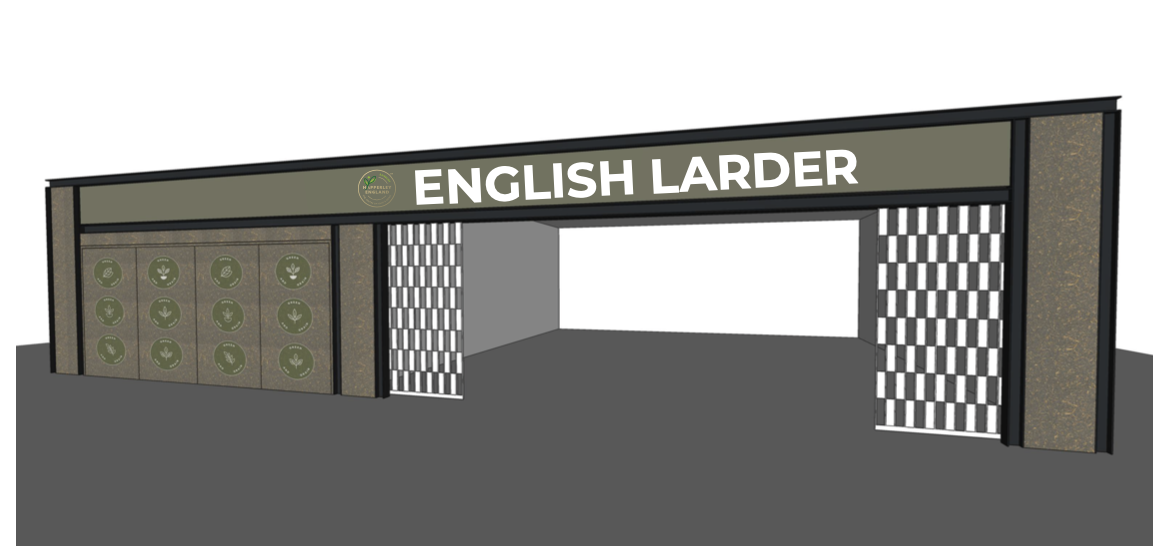 Can you supply our English Larder?
Happerley England is providing a mountain of opportunities of all shapes and sizes for Happerley Transparent producers to pounce on, including retail lock ups, hot food stands and our English Larder.
The English Larder is a dedicated retail space for food and drink, and with each purchase the story of every supplier is told through stand promotion and our trained staff. Stocking our Happerley Gold Standard producers, we want to create a unique experience so that people can buy with confidence as the supply chain of the items bought is accessible. We want to engage with any supplier that wishes to go Happerley Gold and fill our English Larder. If you wish to join the English Larde we will work closely with you so that we stand true to our purpose as a company, by remaining transparent and providing the benfits we put our name to. 
Why now?
This is a unique opportunity to access likeminded consumers, have the scope to be creative over your own space, and shorten the supply chain. All staff are trained and brief to tell the story behind your product, to connect conscious consumers with the authentic producers - we want to celebrate your passion for provenance. 
If this fits your ideals and ambitions and you want a place to stock products without the hassle of selling them, then get in touch with us. This is the beginning of a journey and we want you to be apart of it.
Call us on 01242 222848 to hear more about this exciting project!