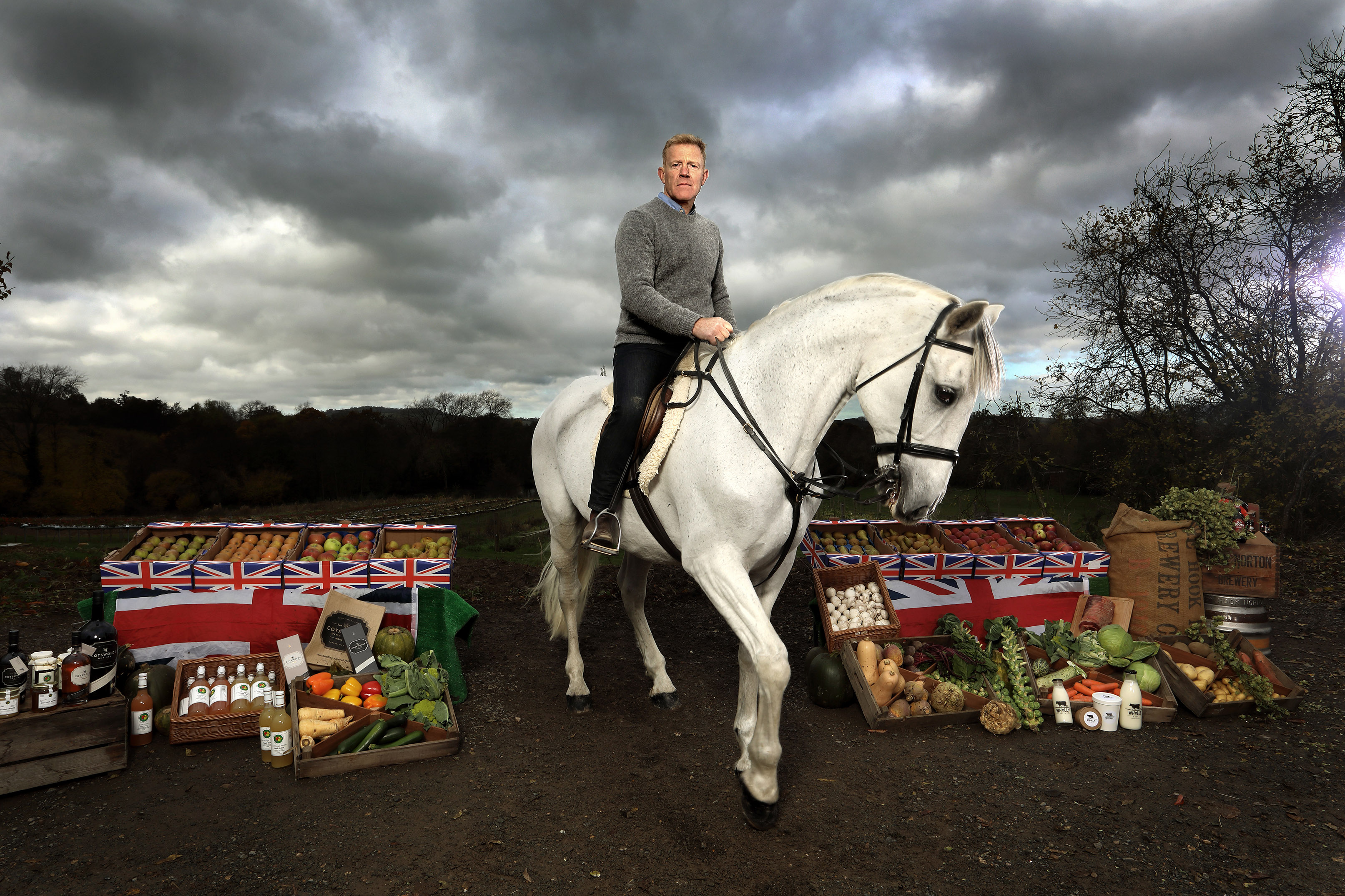 "IT IS not If but When food and drink businesses turn transparent," claims Adam, "and I challenge the biggest brands and businesses in every food sector to lead by example – open up your ingredient supply chain for all to see! Consumer trust is earned through truth."
Concerned by the degree of mistruths at the expense of farmers and consumers, Gloucestershire farmer Matthew Rymer set up a movement called Happerley, and made it his life's mission to turn the food industry transparent. "The consumers, especially the younger generations, want to know where the ingredients in their food are from. Only this enables them to make any sensible judgement on sustainability, environmental impact or animal welfare. 
"There are some amazing food and drink businesses out there but still far too many that rely on disingenuous labelling or misleading menus to gain premium. This in turn leads to cheating the farmer, the consumer and undermining the many honest businesses. We stand for no creed but are simply delivering a much needed currency of truth, from farm to plate. The consumer should know where their food is from, irrespective of financial restraints."
As part of this initiative, Adam Henson is championing Happerley England, the very first national centre celebrating food and drink provenance, opening in Banbury next year. Adam is urging all forward-thinking businesses, brands and organisations to get involved.
"Rather than riding a cock-horse to Banbury Cross to see a fine lady, I am journeying across England seeking the finest provenance stories to showcase at Happerley England which we hope will become one of England's premier tourist destinations. We hope for similar centres for Scotland, Wales and Northern Ireland."
Happerley turns food businesses Happerley Transparent by independently validating and publishing their ingredient supply chain for all to see. They are then awarded a marque containing a unique QR code making the whole supply chain instantly accessible to all, via a free app which consumers can scan on their smart devices to trace the ingredients back to the source.
From a barn on Matthew's farm, Happerley is already securing real positive change for consumers and producers alike. Its first triumph was Midcounties Cooperative making it mandatory across its regional food and drink range, a process that has already exposed brands with false or misleading stories. One of the world's largest catering supply businesses has lost a seven figure supply contract to a national nursery chain due its refusal to reveal its ingredient sources to Happerley. The Happerley movement is fast gaining momentum as it looks to its milestone of the one thousandth brand turning transparent.
Happerley know no frontiers in its quest to deliver truth. It is even connecting the coffee beans in the cup to the actual farms in Tanzania, and a peanut range to the actual peanut growers in Argentina.